Have you ever wondered how you can beat debt collectors at their own game? If so, The Secret World of Debt Collection by Mike Cardoza, Esq. might just be the book for you. In a short 58 pages – which makes it more like a brochure vice a book – Mr. Cardoza lays out a detailed roadmap to do just that.
As noted in his biography, Mr. Cardoza trained as a trial attorney in the U.S. Marine Corps and has tried numerous cases in federal and state courtrooms. He is a graduate of UCLA with a degree in Business Economics and also of the Georgetown University Law Center in Washington, D.C. Additionally, he is a veteran of the war in Iraq and continues to serve his country as an officer in the U.S. Marine Corps Reserve.
I should note that the first thought that crossed my mind when the book arrived from the publicist and I considered the subject matter, is that individuals (and families) would be so much better off if they were more selective in choosing their loan providers and to whatever extent they did carry debt, made prompt payments; therefore, never needing to know the best way to navigate the treacherous waters when dealing with debt collectors. Unfortunately, that is not the case for far too many people, which makes the information contained within this book a necessity for some.
Should you find yourself in such a place, the first step in extricating yourself from the morass of debt collection is to understand the problem. Mr. Cardoza uses clear and entertaining language to help the reader understand the process and the players involved in today's Debt Collection Industry.
Mr. Cardoza informs the reader that there are federal and state laws which describe what debt collectors may do, and perhaps more importantly, what they may not do in the course of dealing with debtors. Among the interesting tidbits in the book is that companies often pay pennies on the dollar for the right to collect a debt and have every incentive to collect as much – as quickly and inexpensively – as possible.
An interesting style employed by Mr. Cardoza is to place highlighted thoughts/observations/key facts throughout the book. A couple of my favorites: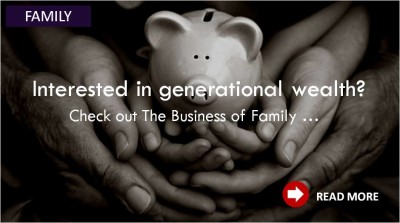 "I want you to know what millions of Americans don't know because the financial industry exerts huge effort to make you think otherwise."
"The wizard behind the screen is a lazy fat man who roars between belches. He scares many into paying and cares little about the rest."
At no point does Mr. Cardoza suggest that individuals not pay legally accrued debt; however, he strongly advocates that those involved with debt collectors know the rules to the game they are now playing. As with most things, knowledge begets power.
Overall, I would recommend the book for those that find themselves in the stress inducing world of debt collection. However, I do have one disappointment, and that is the price for the paperback version. At $16.95, the price strikes me as a little steep. Fortunately however, the Kindle version is a very reasonable $3.99 and better yet, Amazon Prime members can borrow for free via the Kindle Owner's Lending Library.
As alluded to, The Secret World of Debt Collection is available at Amazon.