About us:
Our retirement years can be the best years of our life, or the worst. Often, how we end spending our golden years reflects how we've lived life in general. See – having disciplined savings and a retirement plan leads to security and peace in retirement. Being disorganized, impulsive etc. leads to chaos. 
Retirement savvy aims to set you up for peace so that your retirement years can be the best of your life. Our team is made up of three passionate writers with lots of wisdom to go around. Here's just a little bit about them:

James C. Molet
James retired in 2005 after serving 21 years in the United States Army. During the latter part of his career, James' interest in personal finance was piqued based on his own experiences and observations of the way most Americans plan – or more accurately, fail to plan – for retirement and the difficulty many face in starting the process. His most valued education has been lessons learned from personal experience and through conversations with smart, savvy friends.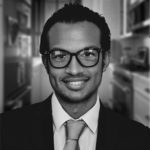 Robert T. Smith
Robert's motto is to start "with the end in mind." He married the love of his life in December 2016. Together with his wife Tanya, they're putting the building blocks in place for their eventual retirement. He's taken over the mantle at retirementsavvy.net and hopes to share his experiences with our readers. 

Brian Tramuel
Brian Tramuel is a regular contributor and helms the 'A Richer Understanding' series. He lives with his wife Michelle, their children Geneva and Brian, and their Cocker Spaniel Maestro in Charlotte, NC. They, along with his two older children from a previous marriage, Davina and Aaron, provide a constant source of inspiration. Aaron lives, works and plays in Charlotte and Davina lives, works and plays in Roanoke, VA.
How to navigate this site:
There's plenty to read through on this site! Here's how to get through all of it:
Blog series
We currently have two series going on right now: 
Living Frugally – What is a personal finance site without some mention of living frugally? A series of articles exploring techniques and experiences on how to live simply in order to save for the big payoff at the end.
A Richer Understanding – The world isn't all about material wealth and money. In this series, Brian shares wisdom he's gained from his life about creating a richer, more abundant life.
​Reviews and Interviews
We love documentaries, movies, products, services and people! In This section we review our favorites. There's plenty we can learn (yes, even about personal finance) if you know where to look!
Savvy Finances
This is the meat and potatoes of the site right here! You'll find a plethora of our musings and writings on:
Books
Our founder, James is also an avid writer (he wouldn't let us say prolific, haha). Check out the running tally of the books he's written so far!
Calculators
We enjoy doing the math on our retirement plans, but we remember a time when we absolutely hated it! Back then, there weren't so many spreadsheets and resources out there to help. We've compiled some of our favorite calculators in this section 
Contact us:
We're always looking for different opinions and for people to share their experiences with all of us. We believe that collectively, we can create an ultimate resource for anyone looking to get a head start in planning for retirement, or even making the most of retirement! If you have topic ideas for saving, investing and managing your retirement funds – please drop us a line!
Please note that we can't accept every contribution to our site. So please reach out to us before you write a full blown article! You can reach the team using the form below. (p.s. if it's not working, then please send your email to sayhello@retirementsavvy.net )
Financial Disclosure:
​Posts within this blog may contain links to external websites, either informational or business related in nature. Compensation for the placement of external links may have been received by the management of this site. The mention of products or services; or links to their respective websites, does not necessarily constitute the endorsement of said products or services.