love cooking, my first (real) job was at a locally owned bar and grill in downtown Roanoke, VA. I learned every position in the front and back of the house. Where I excelled was food preparation and presentation. What I'm reminded of is a larger story, how that beginning shaped a need to create.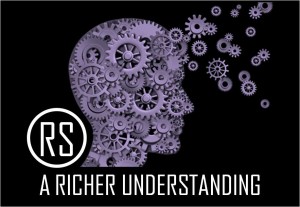 We hear, at times quite often, that it cost much more to eat healthy. What I've found over the past two years is quite the opposite. Combining shopping at local farmers markets, using in store rewards /coupons and a love for cooking goes a very long way to create amazing, healthy, homemade food. It also helps when your sister-in-law and neighbor each have gardens. We become the recipients of the fruits (and vegetables) of their labor.
Social media allows us to highlight and share the things we love; food, photography, writing or (insert your passion.) It also connects us with others who share similar interests and perhaps provide inspiration. On Instagram I've made such a connection with Allan and Kyle of Two Broke Dudes.
"Champagne Taste, Malt Liquor Pockets"
Their page is filled with wonderful food creations and they challenge the "It cost more to eat healthy" mentality by eating very well on the cheap through self-sufficiency. Allan and Kyle agreed to serve up answers to a few questions.
TwoBrokeDudes Q&A
Brian Tramuel: First I'd like you to provide a brief intro to TwoBrokeDudes; who you are, what provided the inspiration. Was there a dish that you felt proud of or something that provided a turning point for you?
TwoBrokeDudes: Haha, I just realized we have never posted any pictures of us cooking or posted anything letting our followers know anything about us besides our love of cooking and creating. Our names are Allan and Kyle, we met back in 2004 through mutual friends and noticed we had a lot of the same interests i.e. photography, filmmaking, cooking, and woodworking. We never collaborated with cooking until late 2014 and realized we could make some pretty mean dishes, especially after we made a huge batch of bratwursts and Italian sausage, we had people wanting to buy packages of them after having just one bite; we were on to something. TwoBrokeDudes, for us, it's a way to show people that you can live and eat well without having the best job and/or salary in the world. It just takes opening your eyes and seeing opportunities that our budget would allow. Instead of seeking ingredients for a specific meal, find deals on ingredients then come up with a meal. As for a turning point earlier this year I (Allan) bought a house and Kyle moved in as my roommate. It was inevitable that we would make a mess in the kitchen, a hell of a mess.
BT: We connected because of food; however what inspires me is your self-sufficiency via the gardening, homemade foods, purchasing less expensive cuts of meats and your passion to create. Especially now with the DIY projects that you are planning to share. Please provide the background and/or your approach to this self-sufficiency and DIY ethic.
TBD: Planning was a big part of what we did before we moved in to the house. Figuring our budget for everything was a process, we thought of various things we could do to keep costs as low as possible, planting a garden that would sustain us for the year, building furniture from free materials, and cooking on a budget. With a combination of Allan's creativity and Kyle's carpentry skills we found that we could create almost anything we needed. When you make a piece of furniture or anything really, you get a sense of accomplishment which you otherwise wouldn't have if you just went to some big box store and purchased an overpriced end table that you could have made at a fraction of the cost.
BT: What does good food mean to you?
TBD: Comfort; like an old family recipe that gives you a sense of nostalgia and sentimentality. Adventure; good food has the ability to make you want to seek it out. Happiness; is the feeling we get after preparing a dish we know will please and seeing/hearing the reactions of the people we chose to share it with.
BT: Many of the excuses I hear when it comes to preparing homemade food involve time and skill. What would you say to someone who says they do not have the time or skill?
TBD: Everyone has the excuse of not having time for one reason or another and we feel it's a bad one. Anyone can make time to do something that they care enough about. As for skill we wouldn't be very good at cooking if we never tried. Practice and a creative mind will do wonders for anyone who wants to be a better cook.
BT: In your bio you use the hashtag #selftaught; creativity that isn't coupled with making money would be considered a hobby. Do you have plans or have you considered monetizing what you're doing?
TBD: We have sold some sausage to friends and co-workers but, becoming professional chefs isn't really what we are striving to do. With our upcoming wood working projects we are looking into ways of monetizing our creations. Perhaps, opening a stand at our local farmers market next summer to sell cutting boards and anything else we come up with.
BT: When you are creating, where do you get inspiration?
TBD: A lot of our inspiration comes from what we were taught as kids and experiences we've had throughout our lives. Often times, the ingredients or the piece of wood provide the inspiration to create.
BT: If you had the chance to eat anywhere where would it be?
TBD [Allan]: I would like to go to Napoli, Italy, pick fresh San Marzano tomatoes for sauce, make fresh dough, then, bake a delicious Neapolitan pizza in a wood oven, sip on a cold campari and soda and lookout on a view of Mt. Vesuvius while I enjoy the delicious treat I've created.
TBD [Kyle]: I'd like to eat a bratwurst with a liter of beer at the Hofbrauhaus in München, Germany.
I am even more inspired having Allan and Kyle share their story. Listen closely to the subtext; budgeting, investing and creating. TwoBrokeDudes are living better through planning.
Brian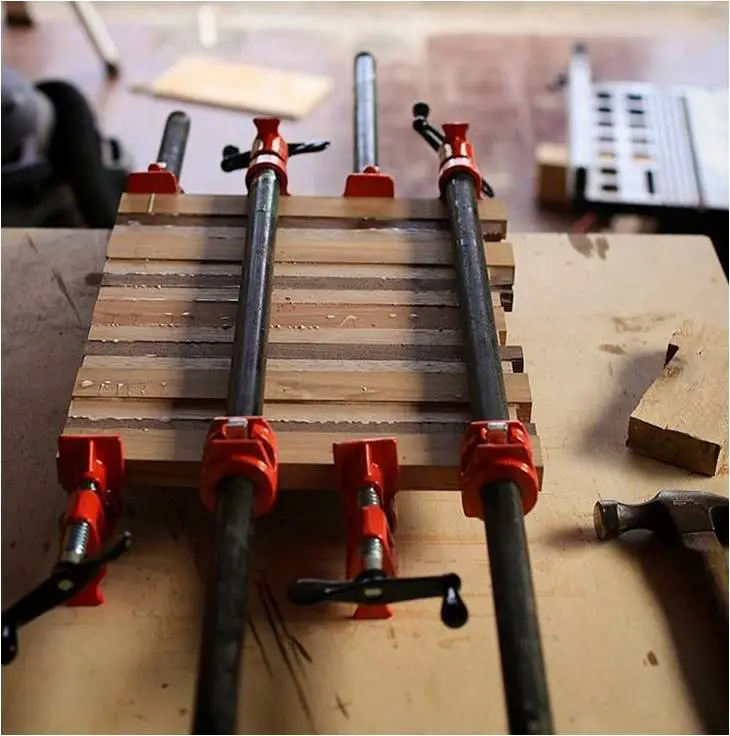 "Gluing up our new cutting board … we are starting a new chapter at #twobrokedudes we will now include our budget diy projects like cutting boards, furniture, and other cool ideas that save us money and allow us to live a little closer to the rich life."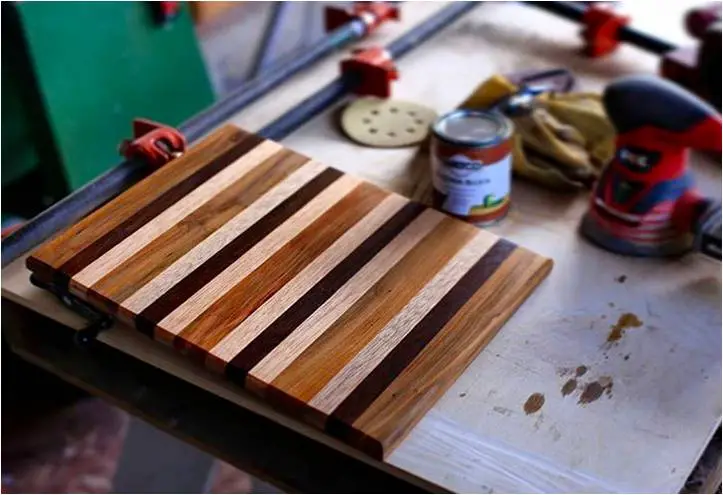 "Our first cutting board is finished!! Made from madrona that we milled down from a log, scrap walnut, and odd length clear mahogany we got at a discount from our local lumber yard. Isn't it pretty?"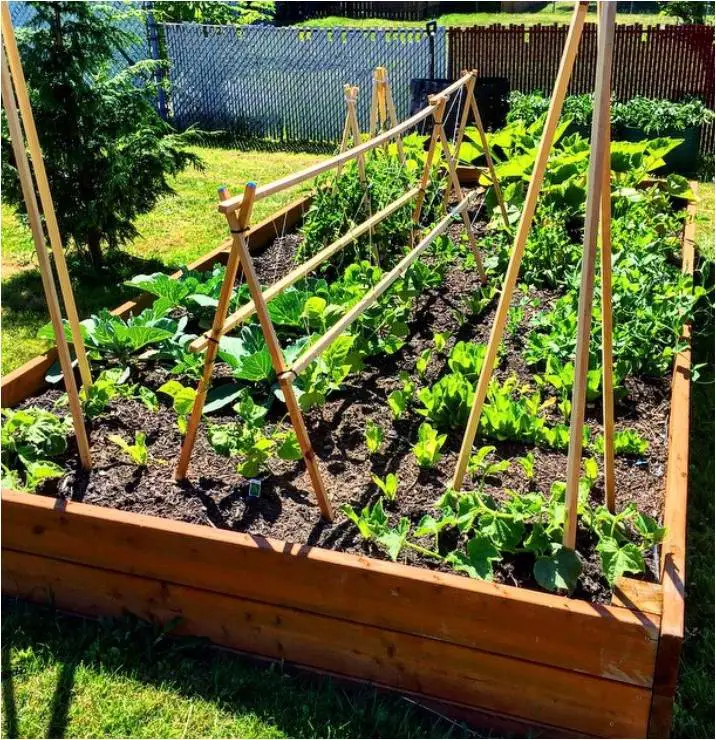 "The freshest ingredients are the ones you grow yourself …"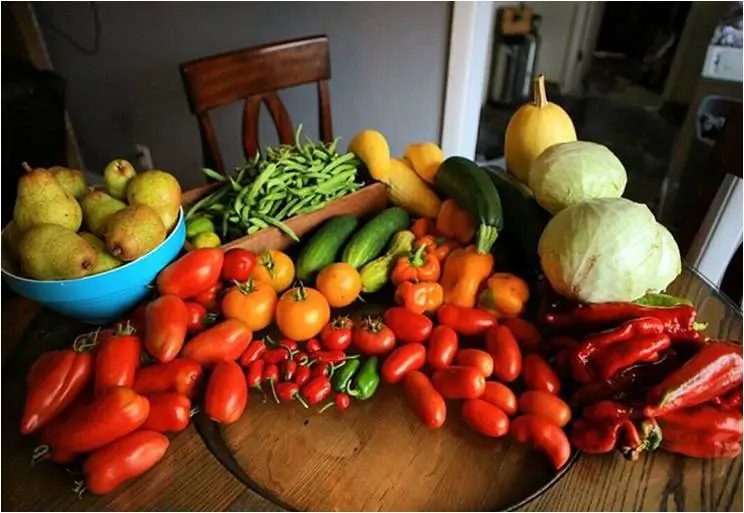 "Harvest #2!"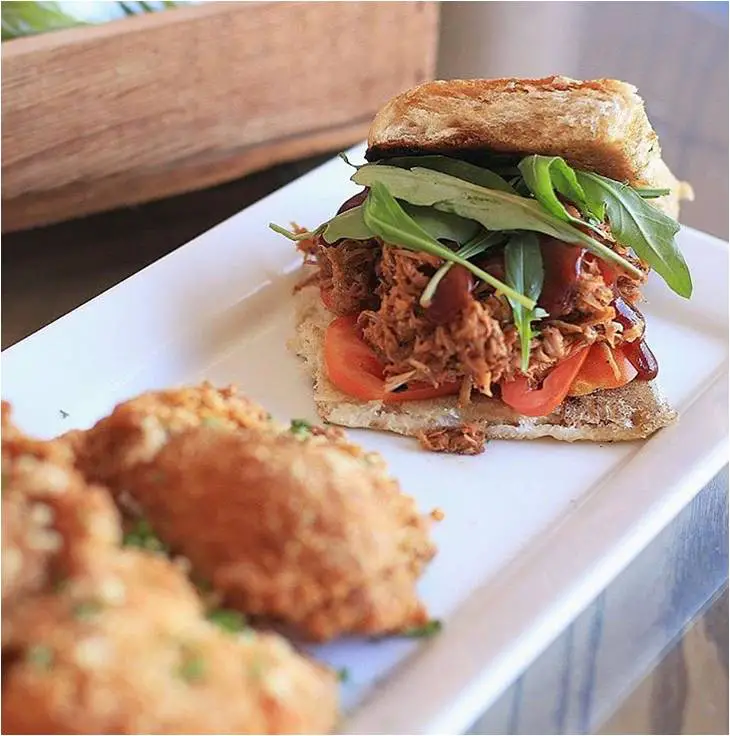 "Pork Week DAY 5 : Pulled Pork Sammich with a side of Fried Chicken Skins! This is the last day of our pork week, a week of meals made with one pork butt that we bought at .67 cents a pound as well as using our garden veggies, herbs, and saving things people would normally throw away, like chicken skins! This is the cheapest week at twobrokedude's kitchen yet! … "