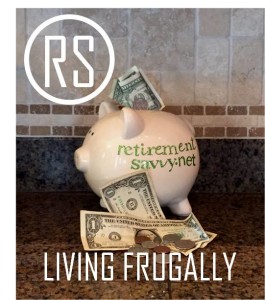 Taz Bright helms this series. Taz is a father, speaker, long-time business owner and graduate of the school of hard-knocks. Taz uses his past business and personal finance experience to help steer others in a positive financial direction while, hopefully, avoiding the mistakes he's made along the way. As a former 6-year victim of Identity Theft, Taz shares unique lessons learned while trying to regain his financial footing. Taz is a member of Toastmasters International, a martial artist, former bodyguard and a CrossFit athlete. As the owner of Bright Balance Ministries, Taz's goal is to help as many people as possible reach long-term, solid financial stability.
I was watching TV, a rare occasion, the other day when I saw a commercial advertising their product which allows a family to watch programs on multiple devices, in multiple rooms all at the same time. Of course the advertisers made it out to be a magnificent invention, convenient for all and a must have.
The commercial featured a typical family with a few children, mom and dad. One child sat with headphones on watching something on his tablet while sister, right behind him on the couch, watched a program on the living room TV. Dad sat in his man cave watching sports while mom watched TV in the kitchen as she prepared a meal. Child number three was in yet another room, with headphones on, viewing his program on his cell phone. That's five people in four rooms, five different devices watching five separate programs. This is seen as a good thing.
 It's not! From a financial standpoint there is a lot of money being spent here unnecessarily.
I remember growing up with one brother three sisters, two parents, zero cable and one TV in the entire house. I haven't suffered mentally, physically or socially as a result. I'm not mentally underdeveloped, socially awkward or lacking intelligence nor have I been scarred for life. I lived perfectly fine without the ability to watch any program I wanted, whenever I wanted, on multiple devices.
Ninety nine dollars per month is the current advertised price of a package including this feature. That figure is before taxes and other fees according to the website. That means over the next eighteen years a family will shell out $21,384 to spend time apart in the same house.
Let's see what how the Frugal Lifestyle could be supported by directing this $99/month to other avenues over 18 years.
Emergency fund
Contribution to a college fund
Automatic payments to keep credit cards paid off
Purchase a Tiny House without financing
Purchase a used vehicle finance free
Purchase a brand new vehicle with very little financing
Invest in stocks
Build a custom home finance free. (My parents actually did this.)
I want to be clear. The actual product isn't the problem. In and of itself it's not wrong or evil. However, when attempting to live Frugally we have to continually ask ourselves an important question: Is my current financial situation at a point where this purchase is justified or should I accomplish other financial goals before making this purchase?
We must keep the frugal lifestyle, and the goals it will help us accomplish, in mind. Don't be distracted by the latest inventions that tempt us with convenience and awesome new features. Consider the price over the long-term. Don't be distracted by low monthly payments. Begin with the end in mind and Stay Frugal!