Classic Movie: Wall Street (1987).  A young and impatient stockbroker is willing to do anything to get to the top, including trading on illegal inside information taken through a ruthless and greedy corporate raider who takes the youth under his wing.  Starring Michael Douglas and Charlie Sheen.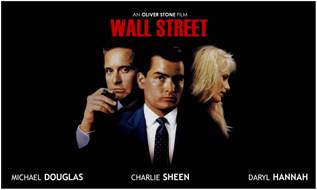 Documentary Film: The Retirement Gamble (2013). The PBS Frontline program notes that retirement is big business in America; and wonders if the system is costing workers and retirees more than what they are getting in return.

http://www.pbs.org/wgbh/pages/frontline/retirement-gamble/
Classic Book: A Random Walk Down Wall Street: The Time-Tested Strategy for Successful Investing (Revised and Updated 2007).  This the best-selling, authoritative, and gimmick-free guide to investing by Burton Malkiel evaluates the full range of investment opportunities, from stocks, bonds, and money markets to real estate investment trusts and insurance, home ownership, and tangible assets such as gold and collectibles. This book is considered a must-read when starting an investment portfolio.