Are you planning to replace your old refrigerator, washing machine, dishwasher, or stove? Did you know that you can make extra money by selling your old appliances?
Many people are interested in buying old and even broken appliances. So, we've scoured the web to gather the most effective ways and the best places to sell your appliances.
In this article, we'll present some handy tips to help you make the most money off your old appliances. 
Don't miss chances to make money selling them off. Stick with us until the end so you don't have to end up with a cluttered home, filled with unused appliances that you could have sold for extra cash.
Can You Make Money Off Used or Broken Appliances?
Yes, you can get cash for used appliances. You probably don't realize that many people and places offer cash in exchange for these metal behemoths.
Who Buys Used or Broken Appliances?
A lot of people are looking to buy used and broken appliances. You can reach potential buyers in different ways.
Some of your options include:
Friends and Family
Online Marketplace
Mobile Apps
Garage Sale
Used Appliance Stores
Appliance Manufacturers
Local Resellers
Scrap Dealers
Recycling Companies
Property Management Companies
Bulletin Boards
Classified Ads
Where Can You Sell Old Appliances?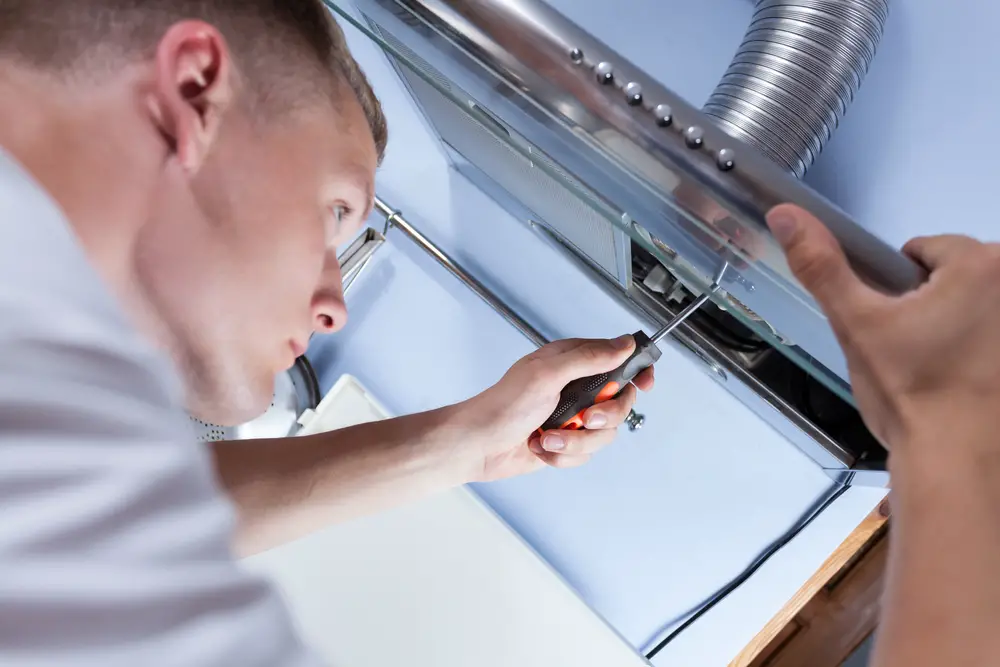 Let's take a more detailed look at the places where you can sell old appliances.
Friends and Family
Before selling it to other people, you may want to consider selling your used appliance to a friend or family who may need one. So, don't forget to ask around.
Online
There's no shortage of websites where you can list your used appliances.
Some of the most common ones are as follows:
Facebook
Facebook is a social media platform that allows users to post an ad for the items that they're selling. Whether they're appliances, clothes, or food, Facebook Marketplace, Facebook Groups, and even your personal profile are the perfect places to sell.
Listing your items on Facebook is free. It provides you with an easy way to reach thousands of people within your area who may be interested in purchasing your used appliances. 
You can also ask your friends to share your listing to reach a wider audience.
You can post a photo or video of the item. You even have the option to do a live video so potential buyers can see what you're offering.
As the seller, you'll decide how much you want to sell your old appliances for. You'll just have to wait for queries from potential buyers and agree on the price for the item you're selling.
eBay
eBay is another website where you can list your used appliances. You can sign up or log in using your eBay account and post the item that you're selling. 
You can set the starting price and have a chance to earn more since potential buyers can bid on your items.
However, eBay will charge you two types of selling fees, which are the insertion fees and the final value fee. 
The amount that you'll be charged will depend on your listing's format and category, seller performance and conduct, and any listing upgrades. 
The insertion fee typically starts at $0.35 per listing while the final value fee for more categories is about 12.9% of the sale price or lower.
Craigslist
Craigslist is a well-known platform for sellers. You can sell your used appliances and other items to potential buyers within your local area. 
It'll only take a few minutes to list your item on Craigslist. Once that's done, you just have to wait for an email from interested buyers.  
Amazon Renewed
Amazon Renewed is another place online where you can sell your used appliances. However, selling on this platform isn't as easy as selling on Facebook Marketplace or eBay. 
Amazon requires sellers to meet its strict quality standards to make sure that their items are working and in good condition. 
Mobile Apps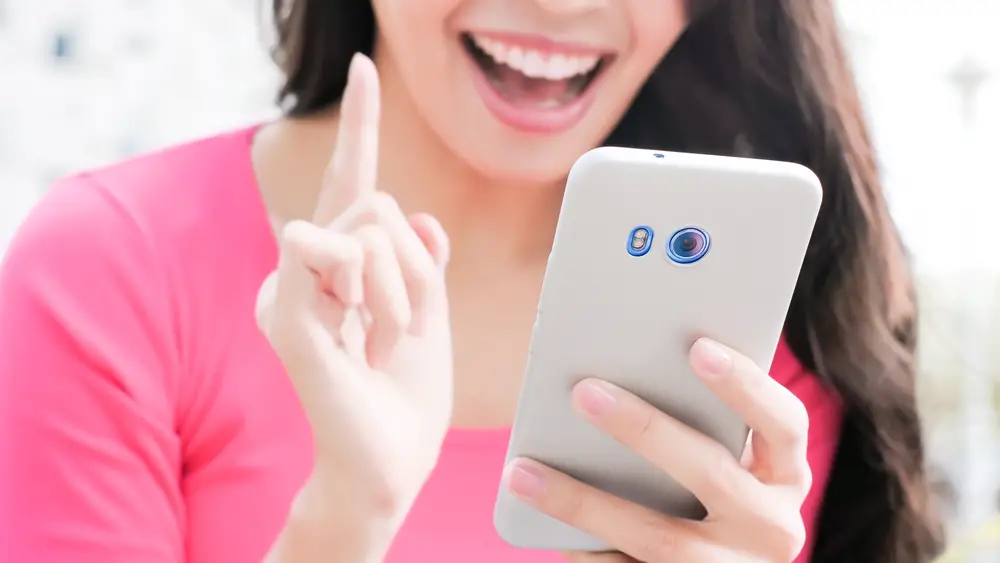 You'll also find apps that let you sell items for cash.
Consider the following apps:
OfferUp
OfferUp also works like Craigslist and eBay. It's an app that lets you buy and sell items, such as appliances, locally. 
You also have the potential to earn more because the items for sale are open for bidding. You can download the app on Android and iOS devices.
You can list and sell your items for free. But you'll have to pay at least $1.99 if you want to promote your listing. 
Its TruYou program requires sellers and buyers to validate their identity first by verifying their Facebook profile, scanning their driver's license, and taking a selfie.  
Letgo
Letgo is a mobile classified ad service that's available for iPhone and Android users. The app works like Craigslist and lets you sell items within your area. 
The app is easy to use and you can easily log in using your Facebook account.
5Miles
5Miles is an app that lets you buy and sell stuff locally. As its name suggests, your listing will be featured to people who are within five miles of your location. The app is available for both Android and iOS users.
VarageSale
VarageSale is the online version of a traditional garage sale. The app is available for both Android and iOS users.
Garage Sales
You can also go old school and sell your used appliances by having a garage sale. It's a hassle-free option because you don't have to worry about how to ship the item. 
Not only that, you may be able to score more money because aside from old appliances, you can sell other items that you're looking to get rid of.
Bulletin Boards
Post ads about your used appliances for sale on bulletin boards. You'll find them at community centers, shrines and churches, clubs and gyms, coffee shops, laundromats, and even supermarkets.
In some cases, you'll be asked to pay a small fee before you can pin your ad for the used appliances you're selling. But some let you do so for free. 
Check your local area for places that have bulletin boards.
Classified Ads
You can also follow the conventional way of selling things and that's to place classified ads in your local newspapers. It's the most common way of selling used appliances because it's inexpensive. 
Although newspaper ads are often published in prints, some publications also place the ads on their online editions.
Appliance Manufacturers
Some appliance manufacturers purchase used appliances so they could reuse some of the components that are no longer in production. These parts or spares help them fix appliances that they're compatible with. The prices they would pay vary.
Local Resellers
Sell your used appliances to local resellers. You won't be able to put a high price tag on the item since resellers also need to make a profit. 
If you're not worried about selling your used appliances for cheap as long as you can get rid of them and earn extra cash, then selling it to a local reseller is a good option.
Local Appliance Stores
Look for local appliance stores in your area. These shops sell used and brand new appliances. Some local appliance stores buy used appliances that they can resell for profit.
Ask what their offer is for your used appliance. Compare the offers from different local appliance stores and choose the one that pays you the most.
Check the following sites to find local appliance stores in your area:
Scrap Dealers
If your old appliances are no longer working, you can still take them to a scrap dealer or scrap metal recycler. The amount you'll earn will depend on the type of scrap metals that can be gleaned from your used appliances. 
Recycling Companies
Check your local area for recycling companies that recycle your old appliances that are no longer in a sellable condition.
Some of the recycling companies you should consider are the following:
Recycling companies don't pay premium prices for broken appliances. But it lets you recoup a portion of your investment on appliances that can no longer be sold on the open market.  
Recycling companies purchase used or broken appliances for a small price to avoid incorrect disposal, which may harm the environment. 
If you're more concerned about saving the environment and conserving energy than earning more cash, then consider selling your old appliances to recycling companies.
Property Management Companies
Some property management companies buy used appliances that they can use for their rental properties. An increasing number of renters are looking for properties with better amenities. 
Instead of buying new ones, some property managers purchase used appliances for their tenants because they're cheaper and more practical.
Local Utility Provider
In some cases, local utility providers buy used appliances through their buyback programs and incentives. Contact utility companies in your area to see what they can offer for your used appliances.
Housing Cooperatives
Some housing cooperatives purchase old appliances, particularly used kitchen appliances, which they can let their members use in their respective units.
Tips To Help You Get The Most Money When Selling Your Used Appliances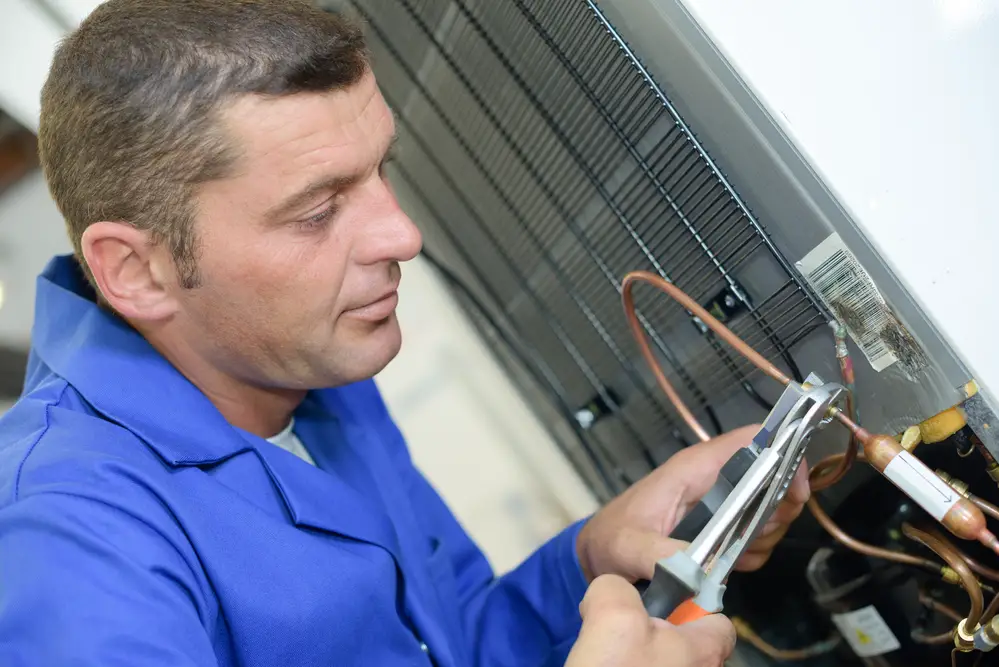 Now that you know where to sell your used appliances, the next thing you need to learn is how to get the best possible price. Below, you'll find some tips you can use to make the most money selling your used appliances.
Clean The Appliance
When you sell something, especially when it's a used item, you need to make sure that it's presentable. 
You need to clean it and get rid of any dirt or stains. You wouldn't want to drive away potential customers because the appliances you're selling look dirty.
Fix Minor Problems
Nobody wants to purchase anything that's not working properly. This also applies to appliances, even if they're already used. Unless, of course, you intend to buy broken appliances.
If you're selling used appliances, you have to make sure that it's working properly. Check for snags and problems. Even minor issues could cause a significant drop in the price.
Find a reliable and trustworthy technician who can help you fix these snags before selling the appliances. Yes, you'll have to cover the repair costs. But it'll be worth it since you'll have higher chances of getting a better price.
Not only that, you won't have problems with the buyer. You wouldn't want someone complaining that you promised that the item is working, only to find out that you sold them a faulty appliance.
Prepare the User Manual
It's best if your used appliance still has the user manual. It's something that any buyer would want. 
You can request a copy of the manual from the manufacturer in case you no longer have the one that originally came with the appliance when you bought it.
Most manufacturers will grant your request as long as they have available copies. However, you'll have to pay for the postage once they send you the manual.
Another option is to download the user manual from the manufacturer's website. Then, you can print the manual before selling the appliances. This way, you'll attract more potential buyers. 
Some people don't know how to use different appliances so having the manual on hand will be quite helpful, especially for first-time users.
Prepare The Warranty Card
Aside from the user manual, you should also prepare the warranty card that came along when you purchased the appliance. 
It doesn't matter if the warranty has expired. It'll just help you decide how much you should sell the used appliance for.
The warranty card gives the buyer the ability to track the repairs done to the appliance. Also, it'll serve as proof that you're the first owner of the appliance.
Take Great Pictures
Buyers want to have a sneak peek of the item that's being sold. So you need to make a good impression. Take excellent pictures of your used appliance. This is a must regardless of whether you plan to sell it online or offline.
Come Up With An Interesting Headline
Aside from the photos, the title of your listing is also important. Create an interesting headline that will grab people's attention. 
This is essential, especially if you're selling the used appliance online. Your headline or title will help get more people to click and view your listing.
Write Excellent Description
You need to be clear and honest when you write the description for the appliance you're selling. List all the details of the item, such as its brand, make and model, date of purchase, features, etc.
You also need to tell the truth if you're the first owner or not and the price you paid when you purchased the appliance. 
All the information you include in the description will give potential buyers a good idea if they're getting a great deal.
Don't forget to include your location so people will know if you're within their area or too far from their location. Add your contact details at the end of the description so interested buyers know how to get in touch with you.
Explain The Reason Why You're Selling
One of the many questions potential buyers will ask is why you're selling it. Make sure you include an explanation behind your appliance listing.
You can say that you plan to buy or already have a new one or maybe you're downsizing and the item would no longer fit in your new space. Whatever the reason is, it helps to include it in the listing.
Set A Price
Decide whether you'll offer a fixed price or if the item is open for bidding. Consider if you're open to price negotiations.
Check the price of similar items before you set a price for your appliance. Your listing won't get that much attention if you're selling a used appliance for $500 while others are selling it for only $250. You don't want to price your item too low either.
Decide On The Shipment or Delivery
You need to decide whether you will deliver the item or if the buyer will be responsible for picking up the appliance. 
If you will offer to deliver, you need to determine whether you'll deliver it for free or charge a delivery fee.
Specify Your Preferred Payment Method
There are many ways to pay for purchases nowadays. When you're selling your used appliance, you need to decide how you want to get paid. Do you prefer cash, PayPal, check, or bank transfer?
Prepare A Place For Inspection
Potential buyers would want to see the appliance first before they decide if they want to buy it or not. You need to prepare a venue where they can check the item, such as your home or garage.
How To Get Free Appliance Removal
If you just want to get rid of your old appliances but don't necessarily want to make extra money from them, here are your options.
Donate Used Appliances
If you're unable or just don't want to go through the hassle involved when selling used appliances, you can donate your appliance instead. 
You'll find several non-profits that can take your old appliances.
Some of your options are the following:
Get In Touch With Someone Who Scraps Metal
Ask around, look for flyers featuring people who scrap metal, or search for scrap yards in your area. They may be able to offer to remove the old or broken appliances for you once you reach a deal.
Find A Local Appliance Store That Offers Free Removal
Look for a local appliance store that offers free removal of your old appliances when you purchase a new one from them. Some stores help to get rid of your old appliances for a certain fee.
Common stores that can help get rid of your old appliances are the following:
Final Thoughts
Old appliances can be a source of extra income if you know where to sell them. You can choose from different methods, such as posting online or offline listings, setting up a garage sale, selling it to local appliance stores, resellers, or recycling companies.
If you're not concerned about making money or just want to get rid of the old appliance, you can donate it or have the store, where you purchased a new one, haul it away for you for free or for a certain fee.