Retirement is a big deal for most men! It signifies the end of one chapter of their life and the beginning of a new one. But it also gives them an opportunity to reflect on their life and the work that they've completed throughout their career.
So, What is a good retirement gift for a man? For their friends and family, it means it's time to think about retirement gift basket ideas for a man. Fortunately for you, we've already discovered what's a good retirement gift for a man and are eager to share. Let's dive in!
A Prepaid Debit Card or Visa Gift Card
For many men, practicality is the deciding factor when choosing a gift. If the man you're buying the gift for is the sort that would prefer to receive money than a wrapped present, then a prepaid debit card or Visa gift card might be the way to go.
It's pretty much the same as giving the recipient money, but it is more presentable. These cards come with all sorts of designs, and you don't know how much is on it at a glance.
The great thing about prepaid debit cards is that they can be spent anywhere like actual cash. If your male friend wants to take the money off the card and save it, they can too – there are numerous ways to transfer the balance from the prepaid card to a bank account.
This way, you avoid the awkwardness of shoving money into their hands. And they can avoid the shame of reflexively counting how much they're holding! The bonus is that they can buy whatever they want – everyone wins.
Hard Liquor
This is a bit of a shoo-in, but sometimes the classics are best. It's a fact of life that most men enjoy hard liquor of one kind or another, whether it's whiskey or vodka or another type of spirit. Alcohol is even traditionally used as a congratulatory gift, often given from man-to-man.
Even if you aren't another male, you should consider giving the guy in your life a bottle of tasty spirits to celebrate the onset of retirement. Not only is it a gesture he'll appreciate, but it's also something he can physically experience, which tends to stick in the mind a lot better than more sentimental gift types for most guys.
But there's another benefit, too: you get to share the spirit with him! Bonus points if you plan on having a retirement party for your dad, husband, brother, or another male figure. Alcohol gets emotions flowing and ensures that everyone has a good time
We'd recommend picking out a bottle of spirits based on what the guy you're buying for already prefers, then looking for a great brand of that spirit type. If he likes whiskey, get him a good whiskey, not something cheap off the local store shelf.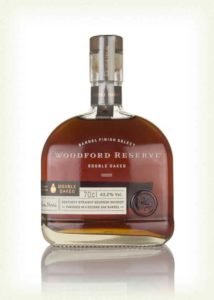 WOODFORD RESERVE DOUBLE OAKED BOURBON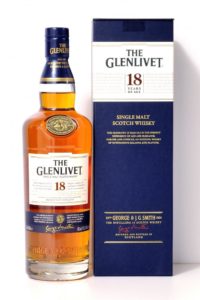 Glenlivet 18 Yr
Crystal Head Vodka
Cigars
Cigars are another classic gift idea for guys who are retiring. They are a classically masculine pastime in one of the few luxuries that big business tycoons allow themselves as a sort of celebratory measure. They're classy, old-fashioned, and scream manly man. That makes them a perfect gift for this type of occasion.
However, there's a good chance you have no idea where to start when it comes to buying your guy a great cigar for his retirement. The fact is that cigar choosing is a complex process and relies on personal palette more than almost any other factor.
Still, you can usually find a great cigar by asking the specialist in the store or by focusing on things like body, size, and shape.
The body, in this case, talks about flavor just like you would with beer: cigars can be light and mellow or dark and more full-bodied. Or they can be somewhere in between. If your male retiree already smokes cigars, consider doing a little sleuthing and figuring out what type of cigar they prefer before purchasing them a box.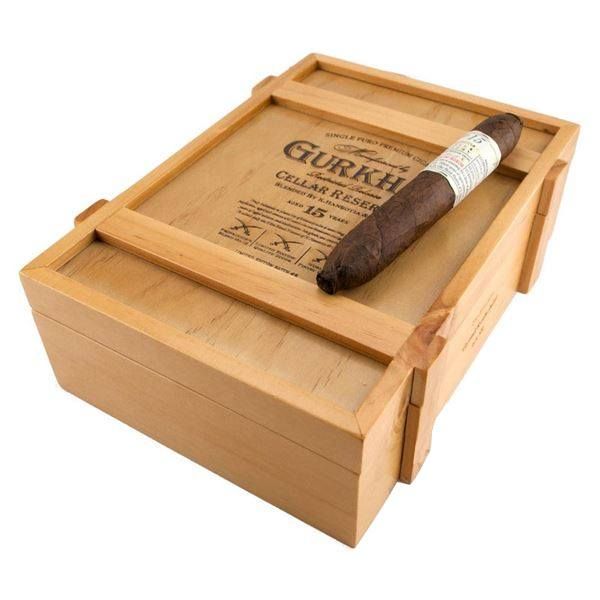 Gurkha Cellar Reserve 15 Year Kraken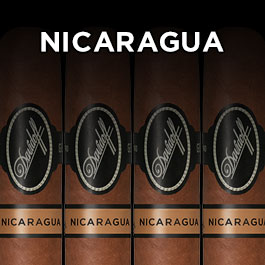 Davidoff Nicaragua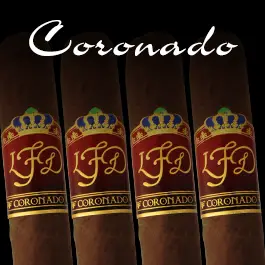 La Flor Do​​​​minicana Coronado
BBQ Supplies
This one goes out to all the dads! But even guys who aren't fathers will still likely prefer some barbecue equipment over other cooking supplies. For whatever reason, barbecuing has cemented itself as one of the more masculine cooking arts. This goes double if the man you're buying for already has a barbecue or grill and likes to break it out when the sun is shining.
BBQ supplies are, fortunately, pretty easy to find and purchase. You also have a wide selection of different products, so you can pick something that he does already have to give your gift even more value.
For instance, you can get him BBQ supplies like tongs, brushes, or other cleaning or food-handling tools that will help him make the perfect burger patty every time. Or you can purchase disposable BBQ supplies like top-tier charcoal.
On the other hand, if he doesn't already have a barbecue or grill… Why not get him one? Retirement only comes once, so there's no point in going low! If you do buy a barbecue, make sure that it's something that'll fit in the garage and something he'll be likely to use often.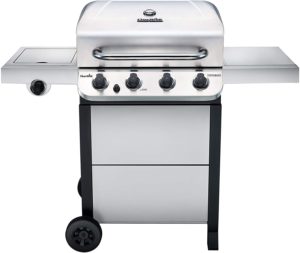 Char-Broil Performance Stainless Steel Gril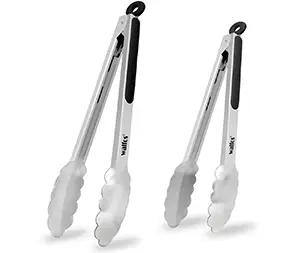 Walfos Premium Sturdy Tongs for BBQ and Grill
​​​​​​​​​​​​​​GCI Outdoor Slim-Fold Cook Station
Watches
Watches are a staple of masculine fashion, even though women also wear them frequently. But the big differences between male and female watches are usually seen in both size and aesthetic.
Feminine watches are usually thin and light-colored, while male watches are the opposite and may even be particularly busy on the inside (containing lots of secondary timepieces and such). There are so many male watches that look excellent that it'll almost be impossible to choose.
But we would recommend considering a watch more than almost any other type of gift because it's a traditional retirement gift. In the corporate world, it's an old passed-down idea that men are supposed to give each other watches after 20 years at the same company.
Naturally, you don't have to follow this idea, but sometimes traditions are valuable for a reason!
When selecting a watch for your man, make sure to consider his own aesthetic taste. Does he like metallic watches with silver and gold or is he more into leather watches that are brown and a little simpler in function? Either way, don't be afraid to spend a little cash; higher-priced watches usually last a longer time.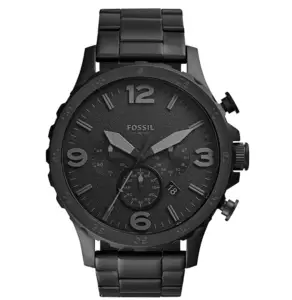 Fossil Men's Nate Quartz Stainless Steel and Metal Casual Watch ​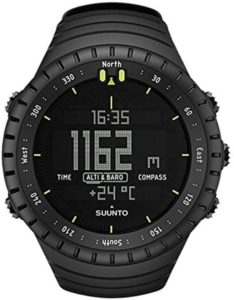 Suunto Core All Black Military Men's Watch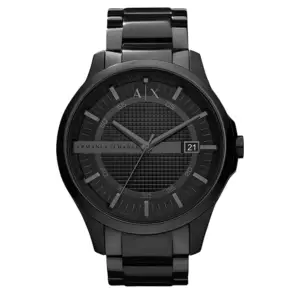 Armani Exchange Men's Classic Stainless Steel Watch
Golf Equipment
We're in dad territory once again! However, it's no stretch to say that golf is primarily enjoyed by men (for reasons, no doubt, that many women can't fathom). If the guy in your life already enjoys the support, why not pick up some excellent golf equipment to celebrate his retirement? After all, you have a lot more time to fantasize about being the next Tiger Woods (or… not!).
When it comes to golf equipment, it'll help to consider what your guy already has in his collection. Most guys who golf seriously have a full kit of clubs and accessories, although they may be pretty old. So you might be able to get away with buying them a new golf kit (be aware that these can run into the several hundred dollar range depending on quality).
But you can also just get other golf accessories, like visors, clothes, or balls. Here are some examples.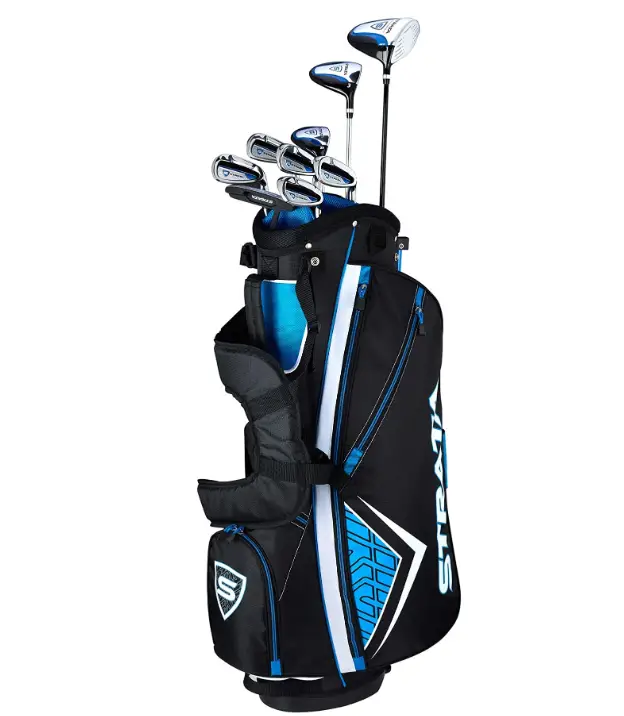 Callaway Men's Strata Complete Golf Set
Amazon Essential's Men's Classic-Fit Stretch Golf Pant
Putt-A-Bout Grassroots Par Three Putting Green
Video Games
Video games aren't just a hobby for nerds anymore. They're enjoyed by men of all ages, especially since guys entering retirement age played the first video games back in the 60s and 70s.
These days, video games are all the more impressive thanks to their graphical improvements and their enhanced controls. But chances are that your older male friend or family member will still enjoy picking up the controller and pretending to be a digital warrior or racing a digital car.
To start, we'd recommend getting a console like an Xbox or PlayStation if the man in question doesn't usually play video games. On the other hand, you could get him a tricked out gaming PC (that costs almost an entire paycheck) if he's experienced with games and wants to see what top-tier equipment can render on his screen.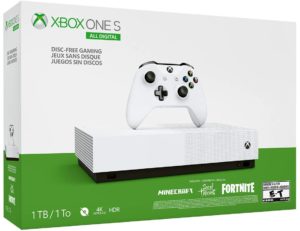 Xbox One S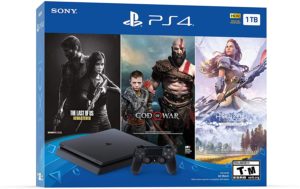 Playstation 4 Slim Bundle ​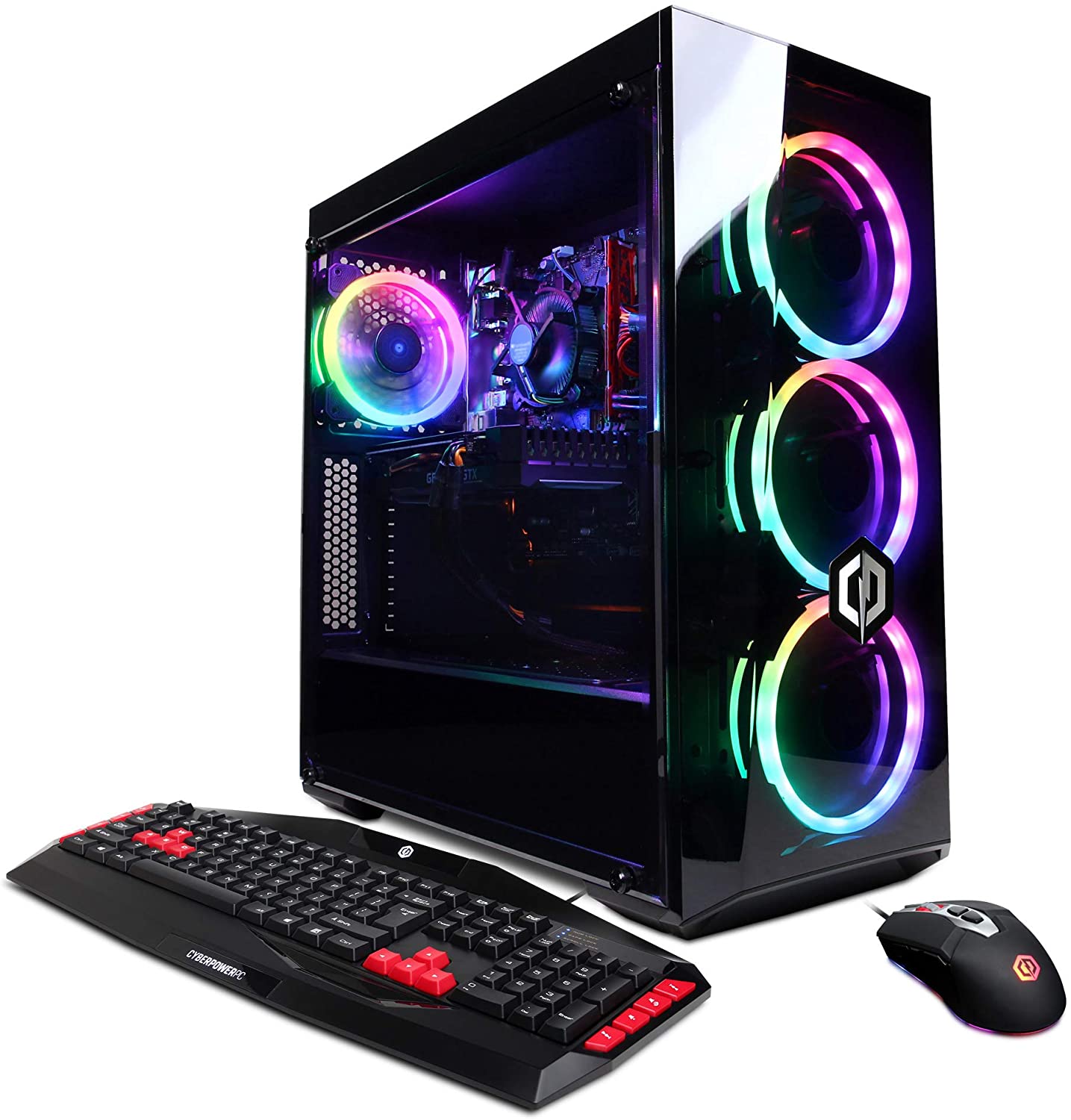 Cyberpower Gamer Xtreme VR Gaming PC
TV Stuff
The living room, and specifically the TV, are often thought of as part of the male domain. Even more specifically, we all know how guys love to have control over the remote! Many guys will spend the first days and weeks after retirement lounging in front of the couch, basking in their newfound free time. Retirement is a great opportunity for you to give him the stuff he needs to rebuild his TV room or man cave.
Ideas are aplenty in this arena. You could get a new flatscreen TV; definitely look for something 4K resolution if you want to impress and you have the budget. But you can also look into things like surround sound speakers to make his video games or movies sound even better, or you can look into sports channel packages if you spend a lot of time watching games rather than playing them.
Or, if you're bold, you can get him a true universal remote to let him fulfill all of his control fantasies to their wildest extent. Whatever you choose, be sure to upgrade whatever he has!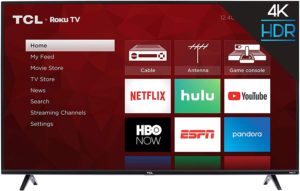 TLC 50 Inch 4K Smart LED TV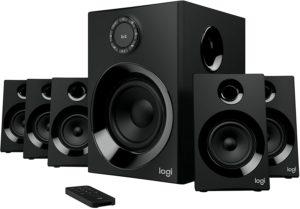 Logitech Z606 5.1 Surround Sound Speaker System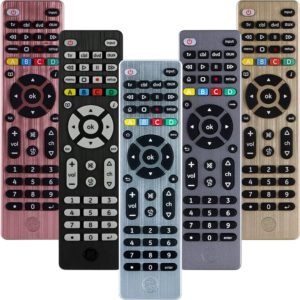 GE Universal Remote Control​
Conclusion
Ultimately, we think that any of the above picks would be a great idea as a retirement gift for any man. But think carefully about what the guy in your life enjoys and try to get them something that works with their personality or hobbies.
What about your ideas? Do you have any obvious retirement gifts for men that we didn't cover? Let us know and share your retirement gift stories!