Cataract surgery is a common medical procedure, wherein most Americans had undergone this type of procedure. You may be a bit worried about the cost of the procedure since it is costly; however, you may be wondering as well, does insurance cover cataract surgery? Therefore, you do not need to worry anymore, because most of the health insurance programs will cover cataract surgery since it is medically important for everyone.
There are two major types of cataract surgery, the Phacoemulsification, and the Extracapsular. Luckily, both of these cataract surgeries are covered by Medicare and private medical insurance either fully or partially. Unfortunately, for people who are not qualified for Medicare and do not have health insurance, the average cost of cataract surgery is around $3,450 per eye. Moreover, the cost may vary by state and depends on the patient's condition and needs.
In general, the procedure that is covered by Medicare and your health insurance is the standard cataract surgery and services related to the procedure itself. Hence, those that are not considered medically necessary or the premiums that are added to the cost of the standard cataract surgery will be your out-of-pocket expenditures and it will not be shouldered by either Medicare nor your health insurance.
How Do Medicare and Private Health Insurance Cover Cataract Surgery?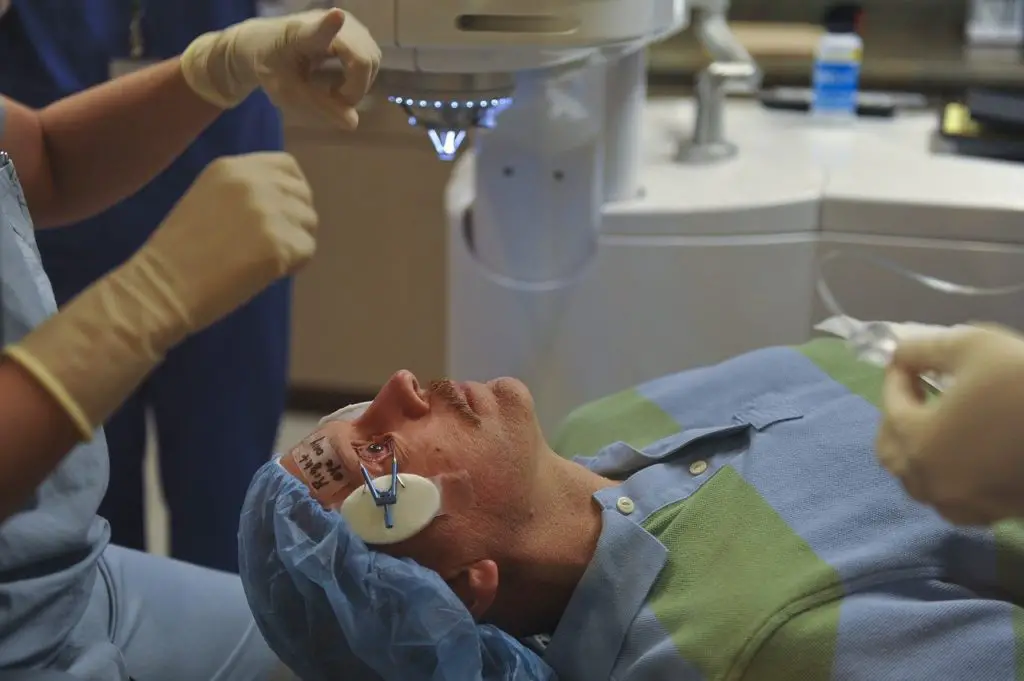 Cataract surgery involves replacing the natural lens of the affected eye with an artificial one. It is usually conducted on an outpatient basis with an outstanding success rate that provides a long-lasting solution since it cannot develop a new cataract once it was replaced with an artificial lens.
You have two options on how to cover the expenses for the procedure, either you are eligible with Medicare or your health insurance helps you cover the cataract surgery. However, it may be also nice to know how much it would cost if you do not have any insurance at all. Therefore, let's find this out below.
What Does Medicare Pay Toward Cataract Surgery?
The standard cataract surgery, which uses the standard intraocular lenses is covered by Medicare, but, if you want to upgrade and place specialized lenses, most probably, you will be the one who will pay for this cost. 
In general, here are the services covered by Medicare in the cataract surgery:
Lens implantation

Cataract removal

A pair of prescription glasses with standard frame or contact lenses (if needed)
For other services related to the surgery but not fully covered by Medicare, you need to pay  20% as Medicare coinsurance and other deductibles of the expenses, before Medicare will pay its share. These are directly related to the procedure such as the following:
Electrocardiogram (ECG) to determine your heart condition before you will undergo the surgery

Comprehensive eye examination that includes precise eye measurements of the refractive errors

Professional fee of the anesthesiologist or the attending nurse anesthetist during the procedure

Follow up procedure or medical care needed for any complications related to the cataract surgery. This is outside the 90 days given for post-operative care. 
If you have a pre-existing condition that is not covered by Medicare before developing cataracts, you may treat that condition during the surgery, but Medicare will not pay for the fees that are not related to the cataract surgery. 
To know more information about Medicare's coverage, it has four main parts: Part A, B, C, and D. Each part has a certain coverage for healthcare expenses and services. Hence, you may also consider buying supplemental plans such as Medigap to cover some costs that are not covered by the usual Medicare. 
If you have original Medicare coverage, the cataract surgery, the ophthalmologist, and the facility are covered under Medicare Part B. This also covers your doctor appointments before and after the procedure. However, Medicare will only pay the approved amount; therefore, make sure you have talked to your local Medicare office about the approved coverage amount for the surgery. 
Medicare Coverage on Eyeglasses, Contact Lenses, and Intraocular Lenses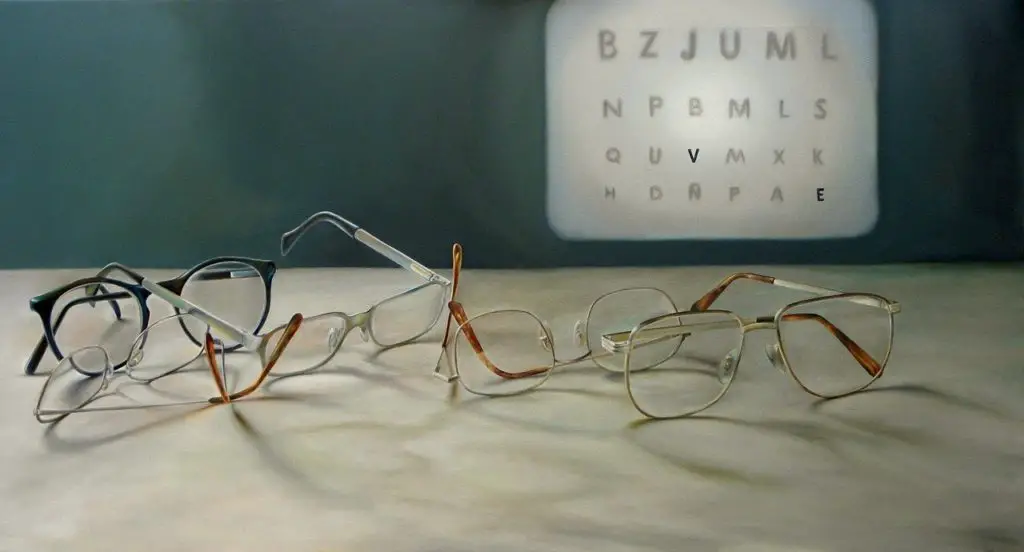 Usually, Medicare will not cover the routine eye examination such as refraction tests; however, if you are prescribed with an eyeglass, contact lens, or intraocular lens after the surgery to enhance your vision are covered. 
Under Medicare Part B, the coverage for eyeglasses offers standard frames only, if you prefer expensive and fancy frames, you will pay the cost that is not covered by Medicare. Make sure to ask the doctor, which frames are covered by Medicare. Moreover, ask your doctor to send the bill to Medicare for the eyeglass so that Medicare will settle the fees.
Another thing to ensure is that your supplier must be accredited by Medicare and has a Medicare supplier number since Medicare will not cover the eyeglass if the supplier does not have a Medicare supplier number. 
Private Medical Insurance Coverage on Cataract Surgery
Private insurance companies have different coverage standards when it comes to cataract surgery. Just make sure you ask your insurer, how much is the covered amount of your plan, what are the services covered before and after the surgery, and how much is your copay?
Well, most of the private insurance companies provide coverage for basic cataract treatment and services, just like the following:
Standard cataract surgery itself

A comprehensive eye examination to determine the appropriate intraocular lens to be used in the surgery

The monofocal lens to be replaced in the eyes

Prescription eye drops and post-surgery glasses after the surgery
Hence, here are some of the major health insurance that follows the standard coverage just like Medicare.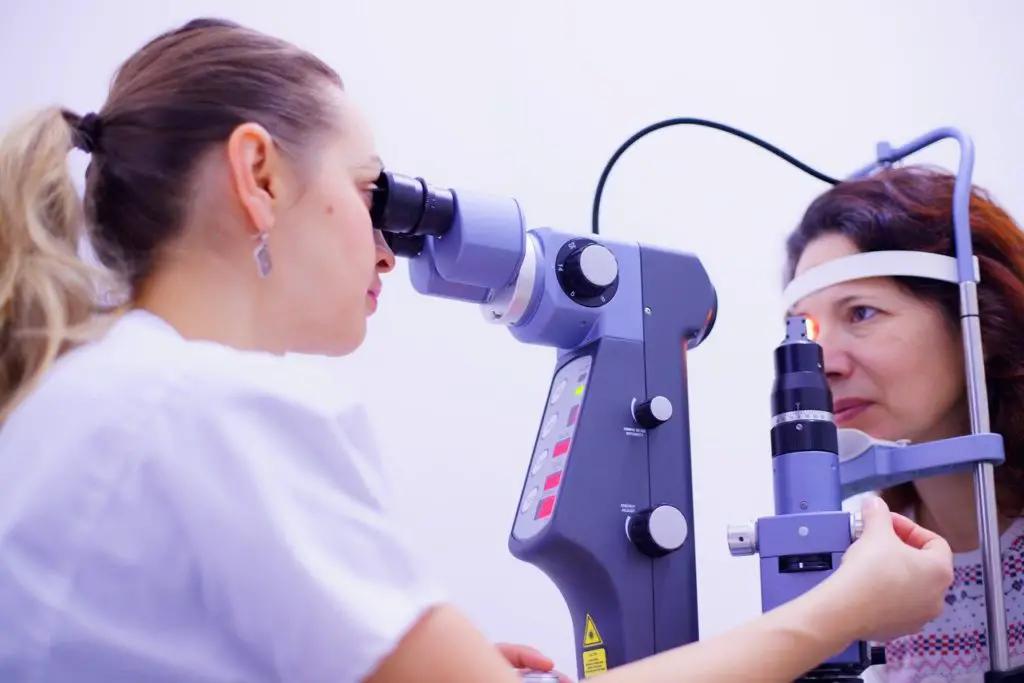 1. Aetna
For insured members who have a visual acuity of 20/50 that is due to cataract is medically important. Like Medicare, this insurance plan covers preoperative tests such as routine eye tests, cataract surgery, reading glasses or contact lenses if medically necessary after the surgery.  
2. Cigna
Cigna does cover cataract surgery and treatments for most eye-related problems, except in the following situations:
Removal of the cataract

Lens displacement

A vision that is no longer corrected by prescription glasses or contact lenses

Absence of a lens in the eye (congenital aphakia)

Cataracts that are formed in the utero
Despite that Cigna will not cover the cost for cataract surgery, it will provide coverage for the cost of an intraocular lens to treat those conditions listed above since the procedure can help in improving the vision of the insured.
3. Pacific Prime
Cataract surgery is medically necessary that is why even though cataract surgery is considered as an outpatient procedure, it will be covered under the inpatient services of the healthcare plan. They may also provide coverage for prescription glasses or contact lenses after the surgery; therefore, make sure to talk to your insurer about the overall coverage of the surgery.
4. United Healthcare
Just like Medicare, and other private health insurance consider cataract treatment and surgery is medically necessary; therefore, it is covered by United Healthcare. Aside from the surgery, the plan covers the following:
The procedure and the pre and postoperative diagnostic test

A pair of prescription eyeglasses (if needed) after the procedure

Contact lenses (if ever) after the procedure
Unfortunately, the plan does not cover the following:
Prosthetic lenses

More than one pair of eyeglasses or contact lenses 

Sunglasses for reducing, managing, and preventing cataracts
Bottom line:
Both Medicare and private medical insurance companies typically cover only the standard cataract surgery, which includes standard intraocular lenses (IOL) and prescription glasses with standard frames. However, if you want to go with premium IOLs and eyeglasses after the cataract surgery, you will be the one who will pay for the added cost of the premium. 
How Much Does Cataract Surgery Cost Without Health Insurance?
Since most people who undergo cataract surgery in the U.S are over 65 years old, typically covered by Medicare or if not, he/she is covered by private health insurance. Therefore, it is really interesting to know how much would be the cost of the procedure if you are not covered by any health insurance.
Certain factors can influence the cost of your surgery such as the following:
Factors that can affect the cost of cataract surgery
The state or the country where you have done your surgery

The skills, reputation, and experience of the doctor

Whether it is performed, inpatient or outpatient 

The type of intraocular lenses you preferred

Pre and post-operative eye examinations
Hence, for standard cataract surgery, the average cost will be around $3,500 per eye. If you want a premium IOL, whether to correct your presbyopia (refractive IOLs) or your astigmatism (toric IOLs), the average cost is $5,300 per eye for astigmatism-correcting IOL, while for presbyopia-correcting IOL, the average cost range from $4,700 to $6,900 per eye.
Well, if you cannot afford even the standard cataract surgery, there are still ways on how to get your cataract surgery covered.
Mission Cataract USA
They offer free cataract surgery for people of all ages, who do not have the means to pay for the procedure. 
People who are eligible to get the free cataract surgery must have the following criteria:
Poor vision due to cataracts that cannot be corrected by wearing glasses

No Medicare

No Medicaid

No private health insurance
Gailey Eye Clinic
Offers monthly installment in 3, 6, 12, 18, and 24 months with no interest, wherein you can pay the procedure at your own convenience. If you cannot pay within the 24-month installment, they also offer extended payment plans with a low fixed interest rate.