While I have recommended numerous books, along with other personal finance related media (i.e. documentaries, movies, reports, surveys, etc.) in the SavvyRecommendations section, Customize Wall Street: Take Control of Your Financial Future is the first book to be reviewed here at RetirementSavvy.
As the title suggests, I heartily recommend the items that appear in that section. I encourage readers to watch, read or listen to the material without providing a detailed review, generally only giving an overview of the referenced material. That changes today.
Customize Wall Street's author, Mr. Harvey Neiman, earned his bachelor's degree in Political Science at U.C. Santa Barbara, his JD degree and an LLM degree in Taxation at the University of San Diego School of Law.
His versatile career includes stints in both law and portfolio investment management. Mr. Neiman, along with his son Daniel, are the lead principals of Neiman Funds, a mutual fund company they launched in 2003.
Early on in the Introduction, Mr. Neiman captured my attention by noting that, "… every one of us can establish our goals, implement an achievable plan, and use the tools afforded to all of us to secure our financial future without gimmicks, luck, insider information, or serest formulas." Absolutely! I wholeheartedly agree with his assessment. Following the Introduction, Customize Wall Street is presented in four clearly defined sections.
In the first section, Mr. Neiman points out the various ways in which Wall Street misleads and distracts in an attempt to separate investors from their money. The second section identifies concepts and tools, including perhaps the most powerful tool, compound interest, that every serious investor should understand and use to their advantage.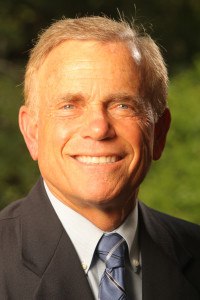 Practical advice for developing individual plans for specific financial goals is covered in the third section. I found this section to be the most useful and enjoyed reading through the various scenarios (illustrations) and the accompanying questions and answers. Regular readers of this blog – and my own book – understand that I am a firm believer in taking the time to develop a detailed plan and finding the discipline to follow through on it. It is no coincidence that the tagline of this blog is living better through planning. In the final section of the book Mr. Neiman puts it all together, clearly outlining how readers can use financial concepts and tools to develop a plan that allows them to meet their specific individual goals.
Overall, Customize Wall Street is well written, organized and fairly comprehensive in its approach. It provides enough detail without being overly long or too technical in its presentation. In the spirit of celebrating the 4th of July, Independence Day, and the financial freedom this book helps the reader to attain, I will be giving away a complimentary paperback copy of the book to a RetirementSavvy reader. The winner will be randomly selected from the readers that leave a comment. For those readers not fortunate to receive the complimentary copy, Customize Wall Street: Take Control of Your Financial Future is available at Amazon in Kindle and paperback formats.
The Giveaway will end, and the winner selected, at 12:00 p.m. (EDT) on Sunday, July 5th.