As I noted in an earlier post discussing the Amazon Tap, I'm a big fan of the idea of a smart home. Utilizing technology in my living space to manage lighting & energy, for monitoring & security, for convenience, and for entertainment appeals to both the geek and savvy consumer within me.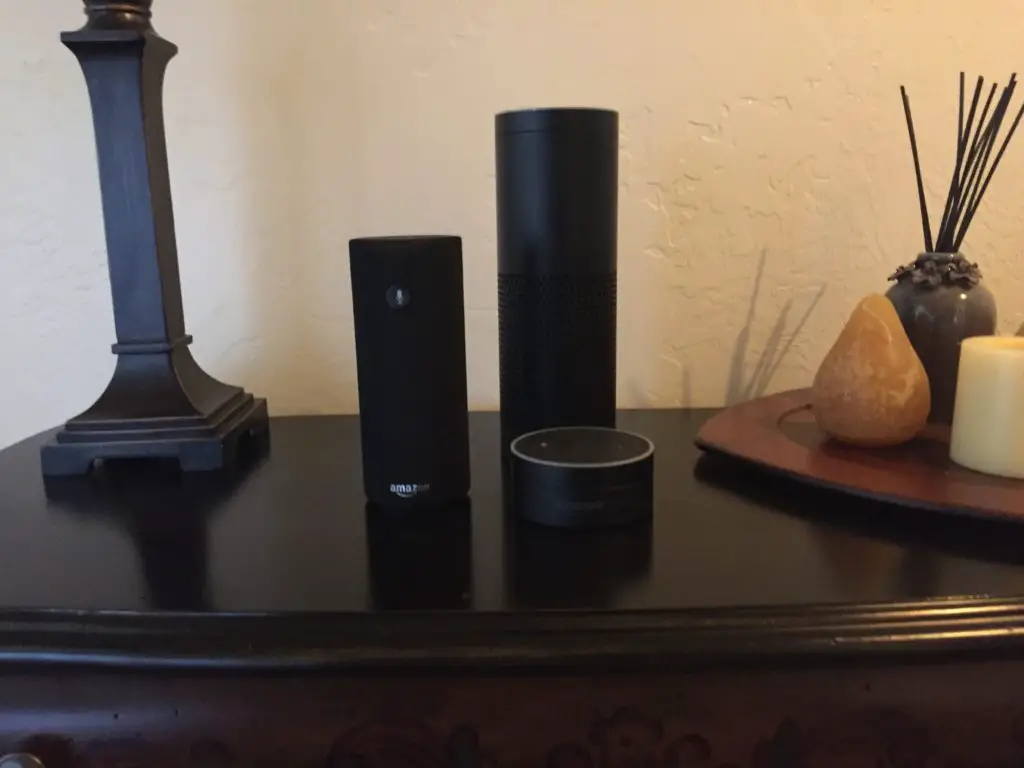 To that end, I currently own an Amazon Echo, a Tap, and a first generation Dot. For the last few months I have been looking to add a second Dot to my Alexa family; however, the product has not been available. Apparently they were sold out and Amazon was waiting to release the second generation of devices vice making more of the first generation available. It looks as though the second generation Dot will soon make its debut. Visiting Amazon the other day, I noticed the new Dot will be released on October 20th, available in black and white … which is new. Of course I immediately pre-ordered one.
The Description
For the uninitiated, the Echo Dot is a hands-free, voice-controlled device with a small built-in speaker—it can also connect to your speakers or headphones over Bluetooth or through a 3.5 mm audio cable to deliver stereo sound to the speakers you choose. Dot connects to the Alexa Voice Service to play music, provide information, news, sports scores, weather, and more—instantly.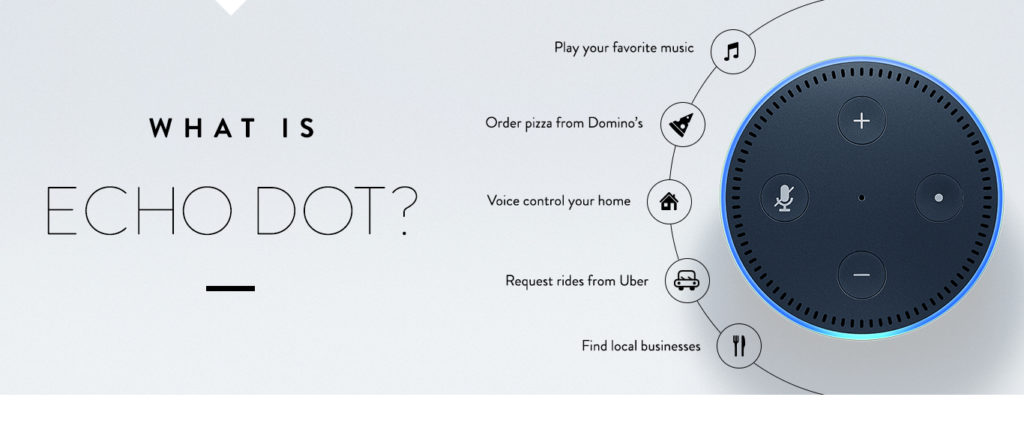 Echo Dot can hear you from across the room, even while music is playing. When you want to use Echo Dot, just say the wake word "Alexa" and Dot responds instantly. If you have more than one Echo or Echo Dot, Alexa responds intelligently from the Echo you're closest to with ESP (Echo Spatial Perception). ESP will be available via a free over-the-air software update, coming soon.
Highlighted Features
Echo Dot (2nd Generation) is a hands-free, voice-controlled device that uses Alexa to play music, control smart home devices, provide information, read the news, set alarms, and more

Connects to speakers or headphones through Bluetooth or 3.5 mm stereo cable to play music from Prime Music, Spotify, Pandora, iHeartRadio, and TuneIn

Controls lights, fans, switches, thermostats, garage doors, sprinklers, and more with compatible connected devices from WeMo, Philips Hue, Samsung SmartThings, Nest, ecobee, and others

Hears you from across the room with 7 far-field microphones for hands-free control, even in noisy environments or while playing music

Includes a built-in speaker so it can work on its own as a smart alarm clock in the bedroom, an assistant in the kitchen, or anywhere you might want a voice-controlled computer

Always getting smarter and adding new features, plus thousands of skills like Uber, Domino's, and more

Amazon Echo is not required to use Echo Dot
Final Thoughts
I'm looking forward to working the new Dot into the Alexa Family. The Echo is placed in the Dining room area, available when the wife or I are in the kitchen or living room. It primarily serves as a timer when cooking, to provide news, and to play music from our playlists and the Amazon library. The current Dot is in our bedroom, where it primarily serves as an alarm clock, to provide news and weather; and to manage the bedroom lights. The Tap normally sits in its cradle on my work desk, but often finds itself outside as my music source while doing yard work or enjoying my morning coffee. I plan to place the new Dot in the Foyer where its primary purpose will be to control lighting in that area.