A Sunday Morning Hike
The wife and I were up at 4:15 and out the door at 5:45 this morning. After picking up a friend, we headed out to Parker Canyon Lake, a 35-minute drive from our home. Parker Lake is a scenic, 130-acre lake located in the high cool rolling hills of southeastern Arizona. By 6:30 we were on the Parker Canyon Lake Shore Trail and ready to start our 4.5-mile hike.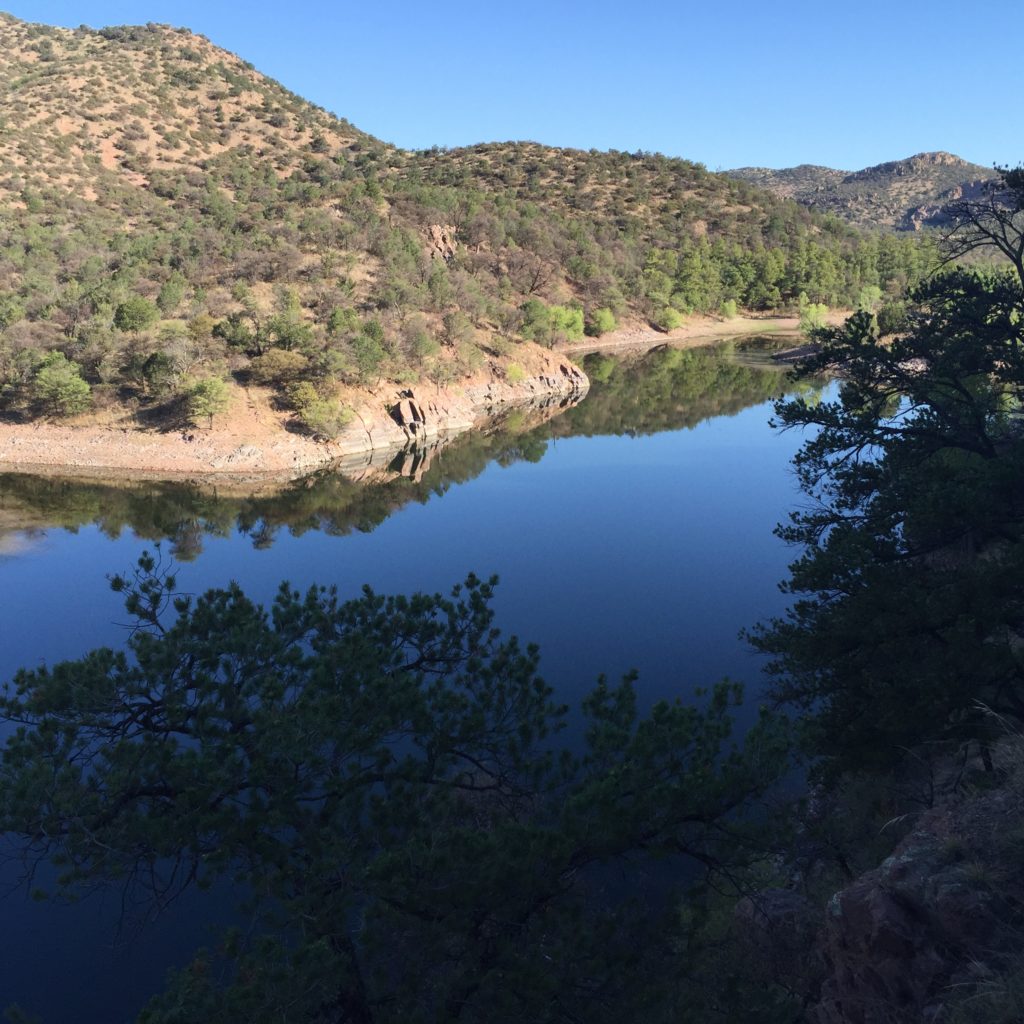 Recently, the wife and I have made a conscious effort to incorporate more hikes into our workout regimen, joining running, lifting, bike riding, and yoga. As we age a little –  gracefully I might add – we have turned to walking more because this low to moderate impact activity is easier on the joints and bones – your hips and knees being the primary beneficiaries – than higher impact activities such as running. And of course, an additional benefit of hiking in a mountainous area, over running through the streets, is there are more scenic views to take in, and more of an opportunity to enjoy them.
Run More – Hike More – Lift More – Swim More – Bike More – Live More