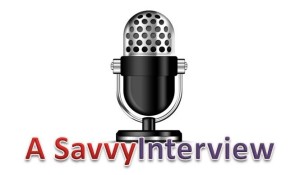 It really is a pleasure to conduct this week's SavvyInterview with Brian, a long-time supporter and reader of this blog.  In fact, if not the first, he is among the first to subscribe to the blog and participate via comments to various posts.  I appreciate his support and I look forward to having him share his thoughts on personal finance and retirement planning.
What was the catalyst that started you on the road to fiscal fitness? In April of 2008 I was displaced from my employer, "workforce reduction" as a result of the worst economic downturn in my lifetime. I was able to stay on in a part-time capacity while working a full-time position with an outside company.  However, my income was dramatically reduced. I posed three questions to myself; how would I survive if this happens again, how would those who depend on me be cared for if I weren't here, and how will I live when I retire? How old were you at the time? I was five months shy of my 38th birthday.
What do you believe are some of the essential behaviors individuals should adopt in order to become, or remain, fiscally fit? Find/follow and immerse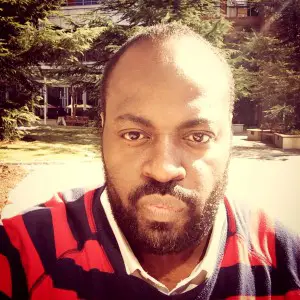 yourself within the flow of information, websites like retirementsavvy.netare great resources. Create multiple income streams; start a business, build a web site, become an investor, or generate income from creative work. When you combine being informed and a service that delivers an ongoing value to people and it generates income, the results are likely to be incredible.
What was the best financial advice you ever received? I was dating a young woman in my twenties and her stepfather would always encourage me to save at least $25 from every paycheck. He believed if I did so I would be a millionaire by the time I retired. His advice simply is to pay "you" first. And the worst advice ? Concerning taxes; claim the maximum amount of deductions for a great part of the year, then drop it to one or zero the latter part of the year. The advice was such that you would do better saving or investing the additional income each pay period rather than having the government hold/ use your money without interest to provide you with a refund at the end of the year.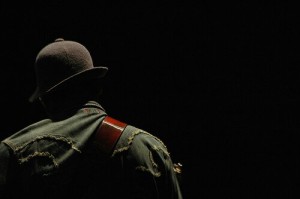 Tell us about your blog? My blog is more of an online journal. I share what I love; music, books and food. The main page is a collection of my thoughts, processing the random and not so random things I observe. What was your motivation for starting it? Primarily to fuel my creative desire. I believe everyone should write, steal time each day to reflect.
I encourage readers to check out Brian's journal at tramuel.com the minute this interview concludes.  I appreciate the reflective nature of his work.  It reminds me of a book – "Notes to Myself: My Struggle to Become a Person" – I read years ago that largely shaped my sense of self and the world around me.
With regards to planning and managing your portfolio, is that something you do on your own, through a financial adviser, or a combination of the two? I manage my small, non-aggressive portfolio on my own. It consists of an employer sponsored 401(k) and pension, 529 savings plans, Roth IRA, CD's and EE Savings Bonds. My plan is to add stock and real estate investments through REITs.  For this I will consult a financial adviser.
What do you believe is the most difficult obstacle for individuals to overcome in their pursuit of financial freedom? I would say the ability to commit to change. The difficulty for me was being able to distinguish between true needs and wants. At times there is a very thin line and if you aren't completely honest about where you stand, it will be very difficult to reach your goal.