You Only Live Once: The Roadmap to Financial Wellness and a Purposeful Life
Hardcover: 159 pages
Publisher: Wiley (2016)
I have had sporadic contact with the author, Jason Vitug, dating back to the latter part of 2013, soon after I started this blog. If I'm not mistaken, our first contact was in a Google+ personal finance community. Interestingly, one of the first interviews I conducted was with Jason, way back in April 2014.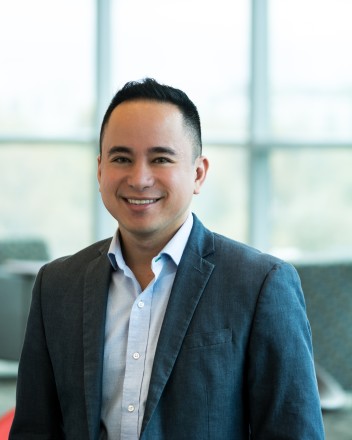 I have always appreciated Jason's approach to having a healthy relationship with money and finding a good balance for living for today and preparing for tomorrow. My interest was piqued when he informed me a few months ago that the book would be coming out and he subsequently made arrangements for the publisher to provide a copy for review.
About the Author informs the reader that Jason worked in the financial services industry for nearly 8 years before quitting and embarking on a backpacking journey around the world, visiting 20 countries in 12 months. During this journey he founded Phroogal, a financial education start-up and lifestyle brand empowering millennials to live their chosen lifestyle through financial knowledge.
Additionally, Jason promotes the Smile Lifestyle movement, which posits that experiential and purposeful living can be achieved through informed financial decision-making.
The book's 159 pages, which make for a nice weekend read, are covered in eleven chapters spread across four parts.
On the Road to Financial Wellness
This first part of the book, a brief seven pages, speaks to the idea that your financial journey is in fact your life journey and the critical role that financial education plays. The first part discusses the YOLO (You Only Live Once) mindset adopted by many millennials, establishes the link between financial education and attaining your dream lifestyle, and prepares the reader for the three part ACT process: awareness, creating a plan, and taking control.
Awareness
As the title of the second part suggests, Jason outlines the things you must be aware of before you can act. The first two chapters cover the most basic ideas. You have to know where you're starting from and know where you want to go. Otherwise, it's likely you're just spinning  you're wheels. The final chapter in this part lays out what you must do to get what you want, how to move from where you are to where you want to be.
The first action block, on page 20, can be found in this part. Spread throughout most of the book, these action blocks encourage the reader to answer a question or engage in a specific action. As an example, the first action block asks, "What is your relationship with money?"  The action blocks are a good way to encourage the reader to think more deeply about what they have read and apply the lessons to their own lives.
Creating a Plan
The third part of the book walks the reader through creating a budget, what I often call a 'spend plan' here at RetirementSavvy, which will serve as a blueprint for the reader's desired life and lifestyle. The chapter within this part that really struck a chord with me was chapter seven, the middle chapter, Using the Purposeful Money Strategy to Spend and Save. Jason notes within the chapter, "every dollar you save should be saved for a purpose." I absolutely agree with this sentiment. As I have noted on the pages of this blog, being wealthy, or financially secure, isn't about amassing – and hoarding – as much money as possible, it's about saving and spending your money in such a way to live your chosen lifestyle.
Taking Control
Like the previous two parts, this final part is comprised of three chapters. Creating a Purposeful Life, Sending Rules, and Living Mindfully. This part could have easily been titled 'Execute' or some other synonymous verb. Because ultimately, a book about achieving financial wellness has to provide some detailed guidance as to how to do so. While each of the preceding two parts touched on some aspects of execution, this final part contains most of the 'how to do stuff.' Here the reader will find Jason's thoughts on such actions as organizing finances, paying less for goods, using credit wisely, using insurance to protect your legacy, and finding professional assistance.
Final Thoughts and the Giveaway
Considering that the author is a millennial, it comes as no surprise that the book focuses on readers of that generation. However, there are certainly lessons which readers from either side of that cohort can appreciate and incorporate into their own lifestyle and approach to financial management and planning.
While I wholeheartedly recommend this book, the prices, $11.99 for the Kindle version and $17.99 for the Hardcover version, strike me as a little high. I would love to see the prices come down on both by $2 – $3. Both versions are currently available at Amazon.
The Giveaway – simply leave a comment to be entered – will end, and the winner selected, at 12:00 p.m. (EDT) on Sunday, July 17th.